Getting Started
Overview of MySiteBuilder
MySiteBuilder is the tool you use to build your web site. MySiteBuilder is part of the itsmysite.com web site. It is NOT a separate application that you have to wait to download. It appears instantly in the same window that you are viewing itsmysite.com in so that you can start building or editing your web site quickly.
MySiteBuilder is not a template based web site builder-it allows you to build your web site in exactly the way YOU want it. However, you can base your site on one of the many pre-built sites which we have.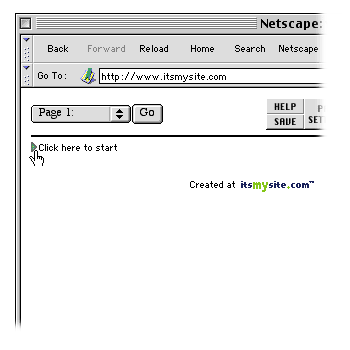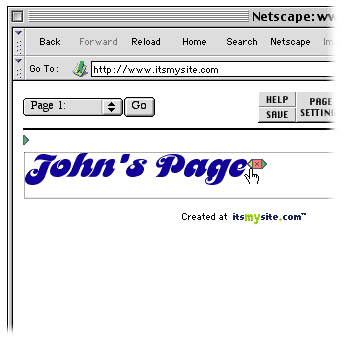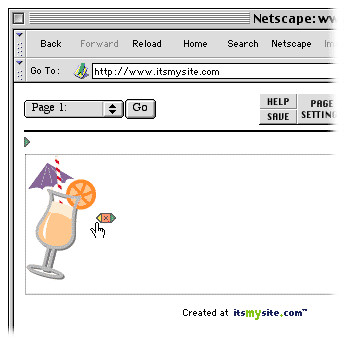 While you are building your page in MySiteBuilder, you will see a small tool beside each object you insert. You will also see borders around all of the objects to help you with positioning. Otherwise, the page will look exactly like it would when it is on the web. You can also easily preview your page at any time.
As with all computer applications, please save your work regularly.
Starting a Page at itsmsyite.com

Click the "Sign Up" icon located on the itsmysite.com home page and through out the itsmysite.com site.
Click the "Build My Site Now Button" and go ahead and start building your site.
When you are ready to save your work, click the "Save" button at the top of your screen, and then select "Save and Make Live" in the right hand frame.
Submit the forms that follow and you'll have your own web site.